About the Community
History of The Villages at Saratoga Springs HOA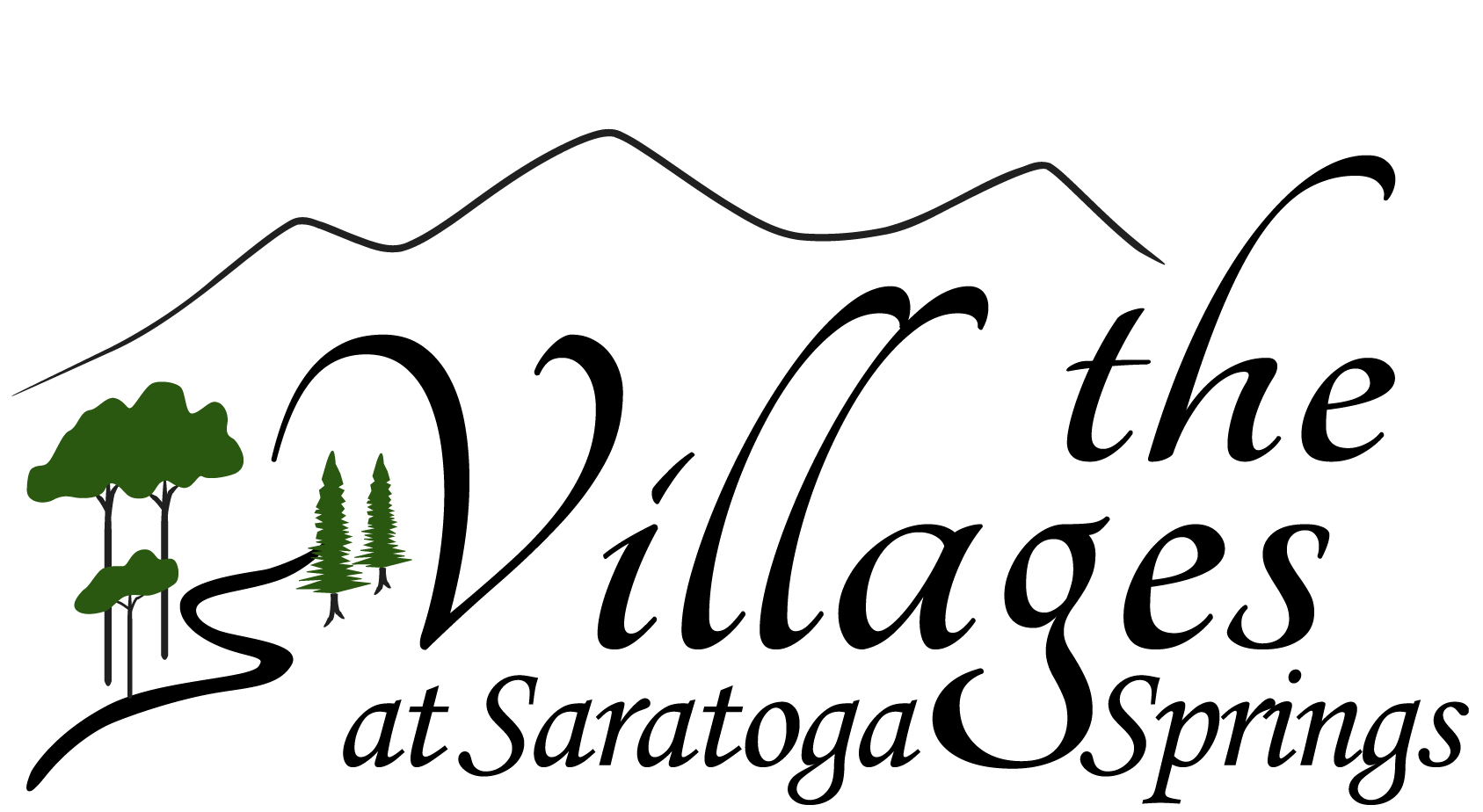 The Villages at Saratoga Springs HOA is blessed with tree-lined streets, scenic views of the lake, mountains, and the entire valley along with beautifully crafted homes from quality home builders. And currently there are four parks and numerous trails to walk, run, or ride your bikes on. When the HOA is completely built out (many years from now), it will be home to around 1,500 families.
This community was officially started in February 2006 and management was later transferred to the residents in 2008 after all the original developers had filed for bankruptcy. This left all of the HOA common areas unfinished for many years until the Master Development Agreement (MDA) was amended by the city and the new developers. This MDA Amendment required all current and future developers to install portions of the unfinished common areas until completely finished which
has recently improved all the common areas throughout our community. It is also one of the few HOAs in the valley that will also have some future commercial units, such as a gas station and other small convenience stores. The state is also planning a freeway extension from Mountain View Corridor (various phases planned up to 2040) that will travel from the point of the mountain south through our western neighborhoods, currently called Foothill Blvd. which will add a second north/south main thoroughfare in addition to the newly expanded 5-lane Redwood Road (to be completed later 2018).
Take a look at our historical timeline below along with all the various parks and amenities there are to enjoy in our beautiful community!
HOA Timeline
Quick Overview of major events in the HOA's history.
Neighborhoods within the HOA
Locate your neighborhood by referring to the map below.
There are currently seven neighborhoods within The Villages at Saratoga Springs HOA:
•  Fox Hollow
•  Fox Hollow – West
•  Fox Hollow – South
•  The Cottages (Sub-HOA)
•  The Preserves
•  Hawks Ranch
•  Hawks Landing
Neighborhoods N5 and N10 will begin construction early 2018 with smaller phases of neighborhood N4 possibly beginning late 2018.
Neighborhood N4 is currently the only neighborhood that is zoned for commercial along Redwood Road, however there are current discussions to move half of the commercial acreage over to the west side of the future Foothill Blvd. (that runs north/south in between the east side of N12, N13, N15, and N17 and the west side of Fox Hollow – South and N7).
Future Park Plans
Here is what is coming to our HOA in the future
Fox Hollow Park (Future Plans)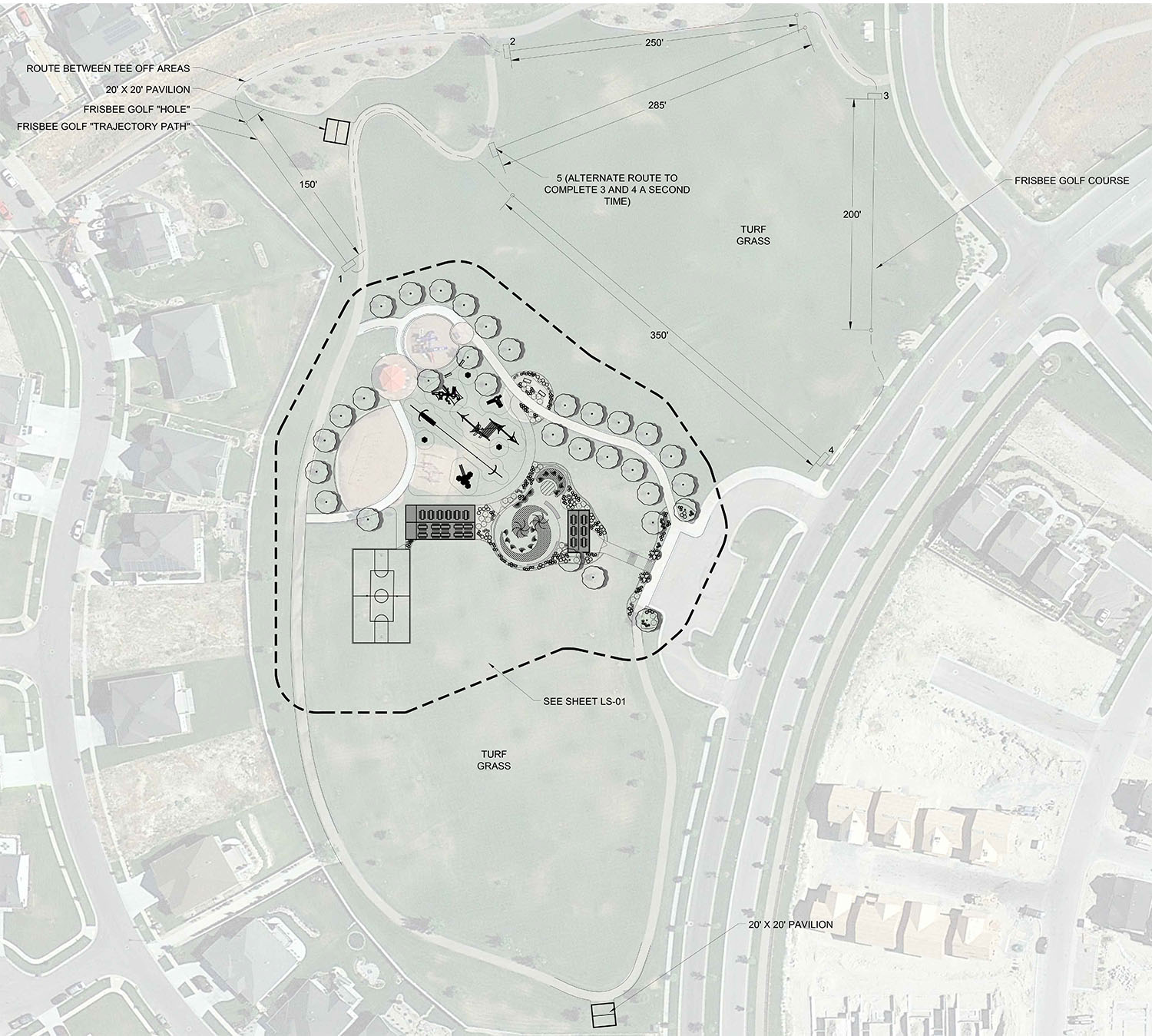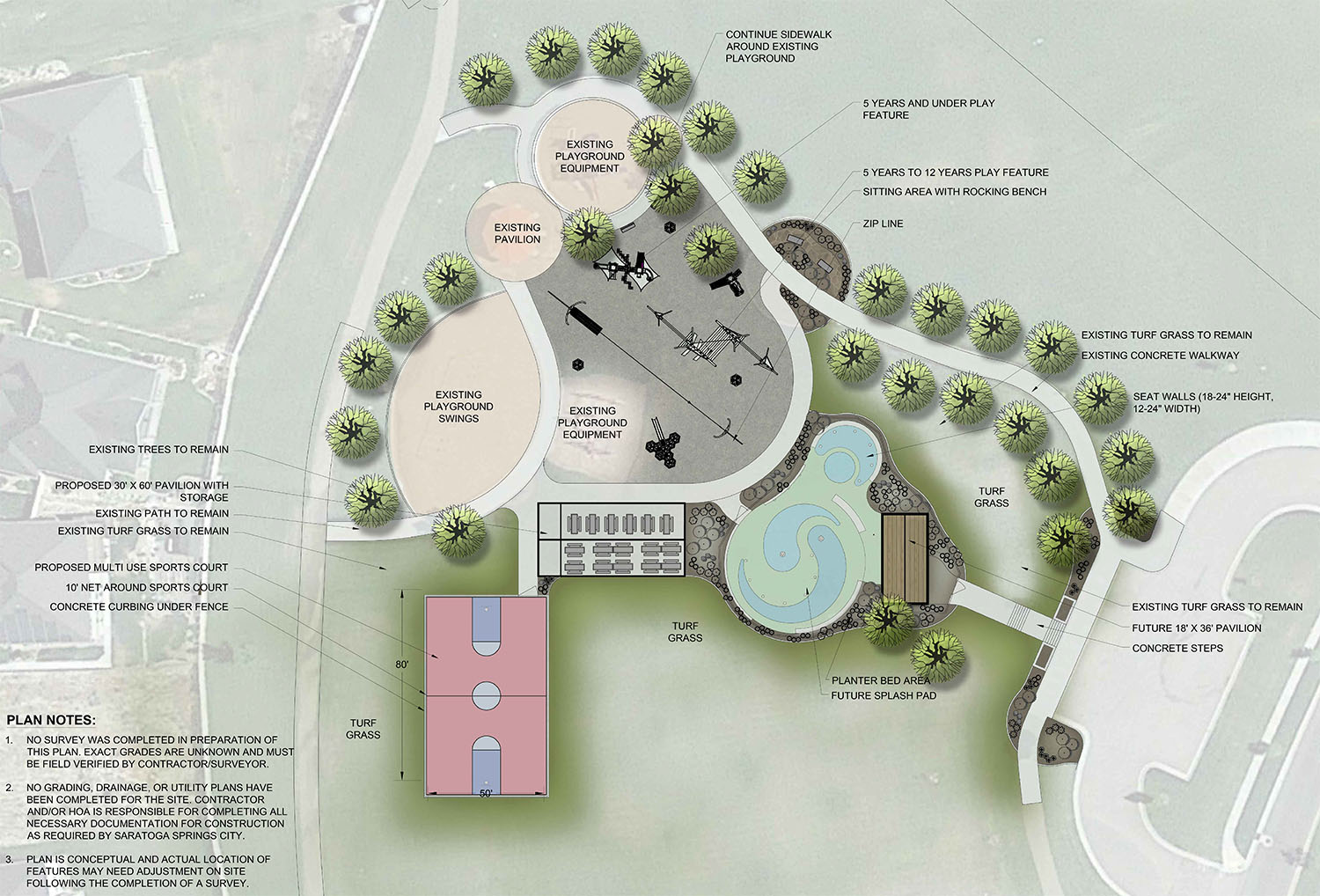 Here is what we are hoping to accomplish in the near future:
Phase 1:
playground is expanded to include play equipment for children 1-5 years old, plus fun equipment for older kids, teenagers, and young-in-heart
multi-sports court (50'x80′) with 10′ mesh fencing and 10'x15′ rebounder. This court would support basketball, pickleball, volleyball, and short-court tennis for groups or individuals
30'x60′ pavilion with approximately 15 picnic tables and BBQ stations
additional sidewalks connecting the amenities, plus more xeriscaping features around the park
Phase 2:
two 20'x20′ pavilions on the opposite sides of the park to add more shaded space for people to enjoy
frisbee golf course installed on the north and east side of the park
Phase 3:
another pavilion is added closer to the parking lot, with bathrooms
a large splashpad is added. In the off-season, splashpad is converted into an ice skating rink
For those that are wondering why there isn't a clubhouse or a pool on these plans it's because after meeting with three different architects, it was determined that our park layout and the size of our parking lot would not sustain a clubhouse and/or a pool. Plus, the cost of a clubhouse and a pool is very high for the low number of homeowners at this time. Instead, we're proposing to include a nice large clubhouse with a large indoor/outdoor pool in the future 10-acre park at the top of our HOA (west of the future Foothill Blvd. freeway). By that time, we will have a lot more people in our HOA, which means that we'll have more funds to be able to afford building a nice clubhouse and pool in the future. At this point, we don't have any specifics on when that future 10-acre park will be built.
City Regional Park (Future Plans)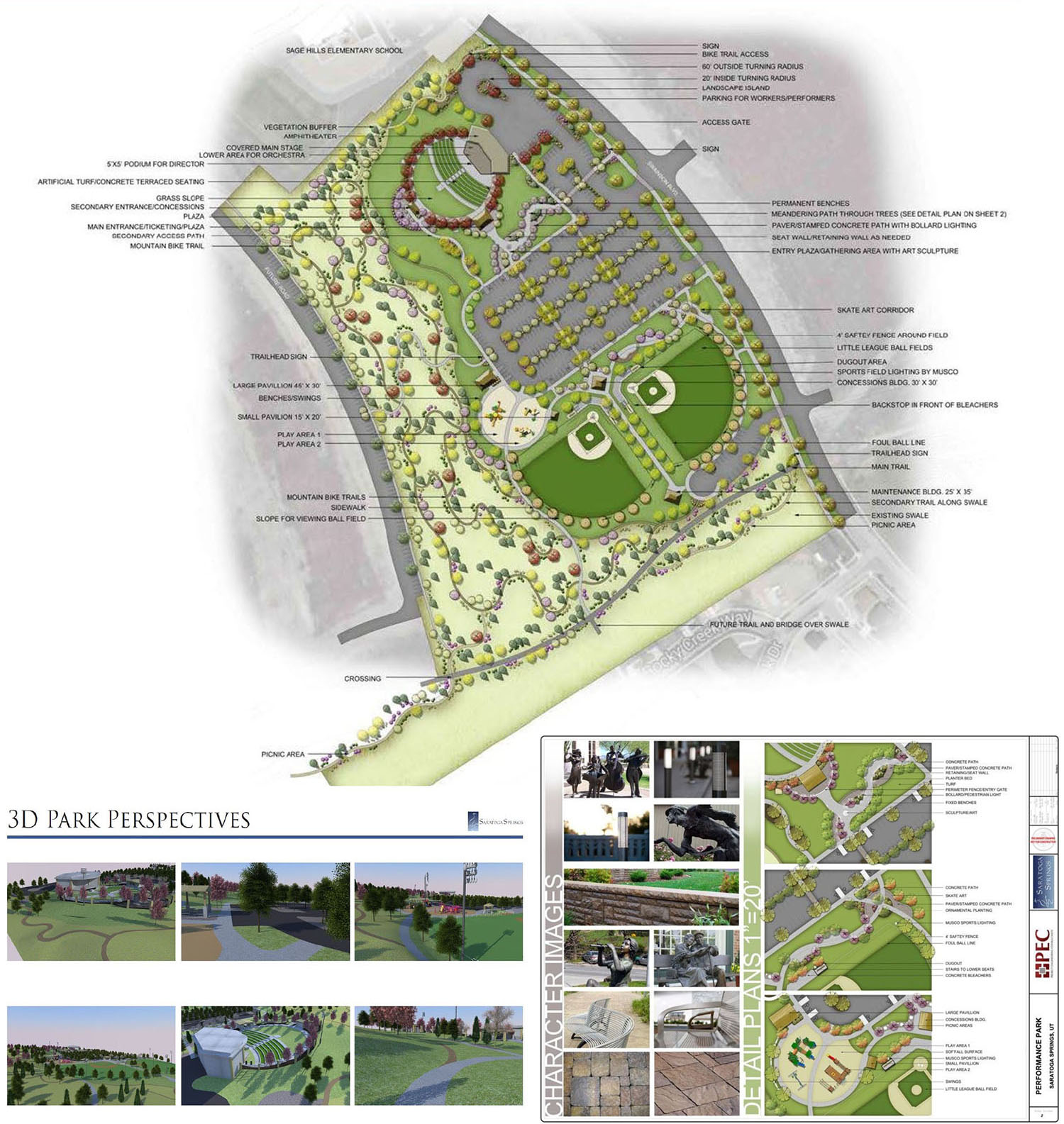 On September 10, 2014 the city held an Open House for the proposed 21-acre City Regional Park, planned just south of the Sage Hills Elementary School. Although the official name for the park has not been announced yet, the park designers presented various images of what this park may look like and which amenities it may contain such as (2) Baseball Diamonds, Concessions building, (2) Playgrounds, large pavilion, Mountain Bike Trails, and an outdoor Amphitheater. No date has been scheduled yet for when this park will be built.
Visit the city's website at