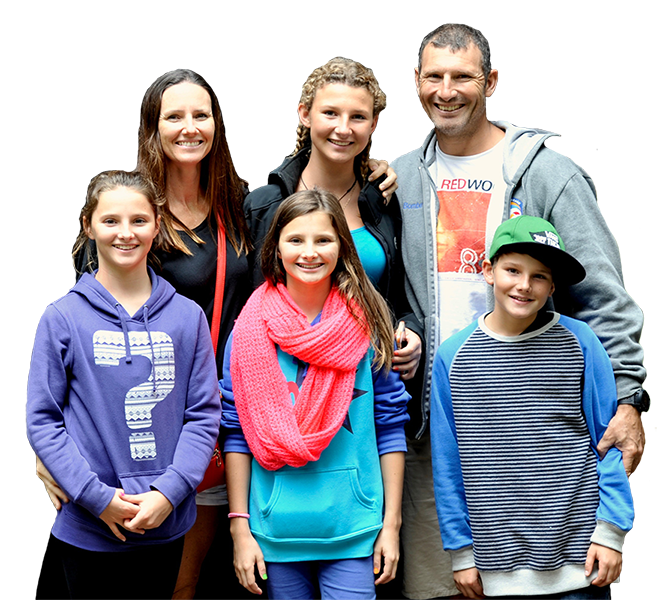 Getting Started
A beginners guide to living in our HOA
We are so excited that you made the decision to move into this community! If you haven't yet, what's holding you up? Saratoga Springs is a wonderful city, we get to enjoy beautiful vista views, and it's people and families, like you, that makes this such a wonderful place to live, so hurry up and move in already!
For those that do already live here, this page contains a good overview of what you, as the homeowner, are responsible for taking care of while living in this planned community, a.k.a. Homeowners Association or HOA.
And here's the disclaimer that everybody was waiting for:
Items and information provided on this website is for the sole purpose of helping summarize primary responsibilities of the homeowners and the Homeowners Association and is in no way a replacement of the official Covenants, Conditions, and Restrictions (CC&Rs) and any other HOA governing documents (which documents can be found within the documents section after logging into the online portal provided to homeowners). Please refer to those official documents for any official rules and regulations.
First Things First
Proper Account Setup
As soon as you close on your house, you will want to make sure your account is properly setup with the HOA Management Company (Advanced Community Services or ACS). Refer to the "Our Association" page of this website on how to get a hold of them.
STEP 1: Register for the homeowners online portal by clicking on the "Member Login" button and then selecting "Need to register?" and submitting your information. You will receive login instructions to the email you provided within 48 hours.
STEP 2: You have the option to contact the management company by posting an action item to request to opt out of paper statements (saves you $2/month!).
STEP 3: There are several ways to make recurring payments. (Cottages homeowners should contact their manager at PMI for payment instructions.) Once you are logged into the Members portion of the website, choose the Payments tab. At the top of the page is an ACH Setup tab. Choose that link and complete the form. There is no charge for this auto debit through the management company. Alternatively you may choose the Submit button which takes you to your personal Zego account. There is a charge for this option. You may make one-time payments or choose the Recurring Payment tab to set up auto payments and credit cards are accepted. Owners are always welcome to set up their auto payments directly from their online banking. Your account number is available on the Payments page.
STEP 4: Become familiar with the overview of homeowner responsibilities below (and the governing documents that were provided to you when you closed on your home or by logging into the member online portal).
STEP 5: Become active in the community by exploring our wonderful trails and parks, getting out to get to know your neighbors, and attending various community events throughout the year.
Landscaping
New Landscape Application:
If you do not have a landscape application on file yet, please fill out the entire application and include your plans, materials, and time schedule for completing your yards so that the ARC Manager can review and provide accurate feedback and approval.
Existing Landscape Application:
If there is already a Landscape Application on file, any landscape changes you make will be via the Variance Request form.
Yards
Front Yards:
Has a 1-year requirement (from date of occupancy) for it to be landscaped with a minimum of 2 trees and 3 shrubs planted.
Back Yards:
Has a 2-year requirement (from date of occupancy) for it to be landscaped.
Please contact the HOA Board if there are extenuating circumstances to find out various options and how to coordinate with the city code enforcement.
Fences
No white, chain link or cinder block fences are allowed.
To submit your fence plans for review, fill out the Variance Request form and include your plan, color, and materials when you email it to arc@villageshoa.org.
View the fencing requirements before submitting your Variance Request:
Side Driveways/Pads
Driveways must be concrete. Gravel or other material is not allowed. Please review the Parking Pad document for approved layouts before submitting your Variance Request form to arc@villageshoa.org.
Sheds & Other Structures
No carports are allowed.
Sheds are allowed in back or side yards as long as they follow the Shed Guidelines and have been approved by the ARC. Please submit your plans, materials, and colors to arc@villageshoa.org.
Other structures such as dog kennels, chicken coops, etc. must be reviewed by the ARC for approval. Please contact arc@villageshoa.org with questions.
Decks and Solar Panels
Even though Decks and Solar Panels are approved at the city level, you still need to submit a variance request along with plans showing placement for the ARC to review.
Decks cannot encroach city setback requirements.
Solar is currently allowed to be installed on any roof face (back, side, or front).
Other Home Exterior Changes
Any material or color changes to the exterior of the house such as the walls, shutters, garage door, roof, etc. MUST have approval from the ARC. Please submit the variance request form along with your plans, materials, and/or color choices.
Changing the color of the front door does not need approval.
Frequently Asked Questions
Frequently Used Homeowner Forms